---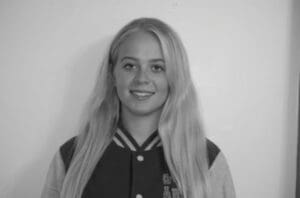 Hello CircusMashers!
I hope you're excited to hear about this weeks training

– its been a good one! 
---
What we did this week…
---
TRAINING PLANS
To start of the session this week we all started to make our own personal training programmes. We had to set goals for ourselves for each term/season and write how we will achieve them realistically. My personal ones were for Trapeze and Floor Skills (conditioning exersizes/ technique to moves. As those are the disciplines I have chosen to take on.
FITNESS
We then moved onto our General Fitness and Aerial "bread and butter." This is our fitness programme that we follow each week as well as "hand balance bread and butter." It is the essentials to circus fitness, for example cardio, 7 minute abs, floor conditioning and aerial conditioning,  including pull ups, leg lifts, straddles etc and we have to push ourselves to get more reps each week by aiming for that 'vision'.
DEVISING
For the next section of the day we had to put a sequence of moves together and link them nicely together with a transition. Some people worked in pairs and some solo. We then had to choose a theme of either liquid, curiosity or statues. We then performed them to everyone with music that we had not heard. Everyones performances were great and fitted to the themes very well especially Jacks rope piece and Chads aerial hoop. This is really good way of getting everyone to understand themes and what people are asking of them and getting into character for performances.
WORKSHOP
To finish of the day we had FizzyLemonPhysioTheraphy come in to work with us and teach us all about our bodies and how we are using them in circus. They taught us what and what not to do with them by getting us to make a question and answer triangle. This was very useful and we learnt a lot about the human body, but also how to warm up more thoughraly and cool down properly and what we should do when we are injured.
---
This weeks interviewee:

Simeon the juggler!!
---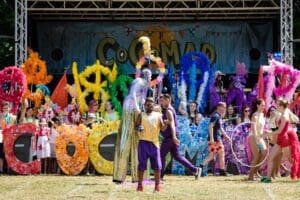 ---
Hello Simeon! How did you find having to create your training plan? What are your goals as a juggler?
"My goals as a juggler are to get 200 catches with 7 balls and to aim for 6 spins on the cry wheel as I have just started taking classes in it."
Did you find it challenging in conditioning considering aerial isn't your main skill? What was the hardest part of it?
"Yes I found conditioning difficult, especially the leg lifts. I feel I am not strong enough yet. I am hoping I will get the hang of it soon! The hardest part of conditioning was holding the dish shape because my core muscles aren't strong enough at the moment."
Did you enjoy creating a piece with someone else? and how did you feel the performance went especially not knowing the music?
"When creating a piece as a team, it wasn't that difficult because someone else in the team leads the ideas. However, I came up with the idea of passing 3 balls. Not knowing the music before hand wasn't difficult for me because we used dialogue instead."
And finally – what did you find interesting about the physio workshop? did you learn anything new?
"The most interesting part about physio was learning that if you land on your head or neck you stay still and call for help. I listened carefully to what Georgina the physiotherapist had to say."
Thanks Simeon see you next week!
---
Thanks for reading guys – thats it from me see you next week for more to read!
– Annie Wilson
---