circus events like no other
Unique circus events done your way, or our way
We provide circus events for your school or community workshops. We can give you a unique party experience for adults and kids alike. Book us for your festival, local or national. We can bring a twist to your corporate team building day, or your all important annual showstopper event. Ask us, we've done it, or we want to create it for you!
Structured skill workshops
Our Circus Skill workshops are structured workshops for schools and small community groups. Workshops are led by two professional circus practitioners and each workshop can take up to 30 young people at once.
We teach a variety of skills including juggling, plate spinning, diabolo, poi, hula hooping, balance skills, pedal go's. Everyone will have their own piece of kit and we play games, learn skills and most of all we build confidence.
Drop-in workshop stations
Our Circus Workshop Stations are drop in, pop-up stations that we set up for a period of time where anyone can drop in and out at any time to learn a skill. This generally works well in amongst other activity that is happening such as a festival or fete. If we are the only entertainment at your event, a structured skills workshop may be more suitable.
We teach a variety of skills including juggling, plate spinning, diabolo, poi, hula hooping, balance skills, pedal go's. We also offer 'Add Ons' to our workshop if you would like to include aerial skills.
"The whole week is a totally immersive experience that takes children out of their day-to-day and structured school life. So we see a lot of problem solving skills that were hidden before. Confidence grows and their (the kids) team-work is fantastic because by the end they are a cast putting on a show."

Halo Garrity, CircusMASH Coach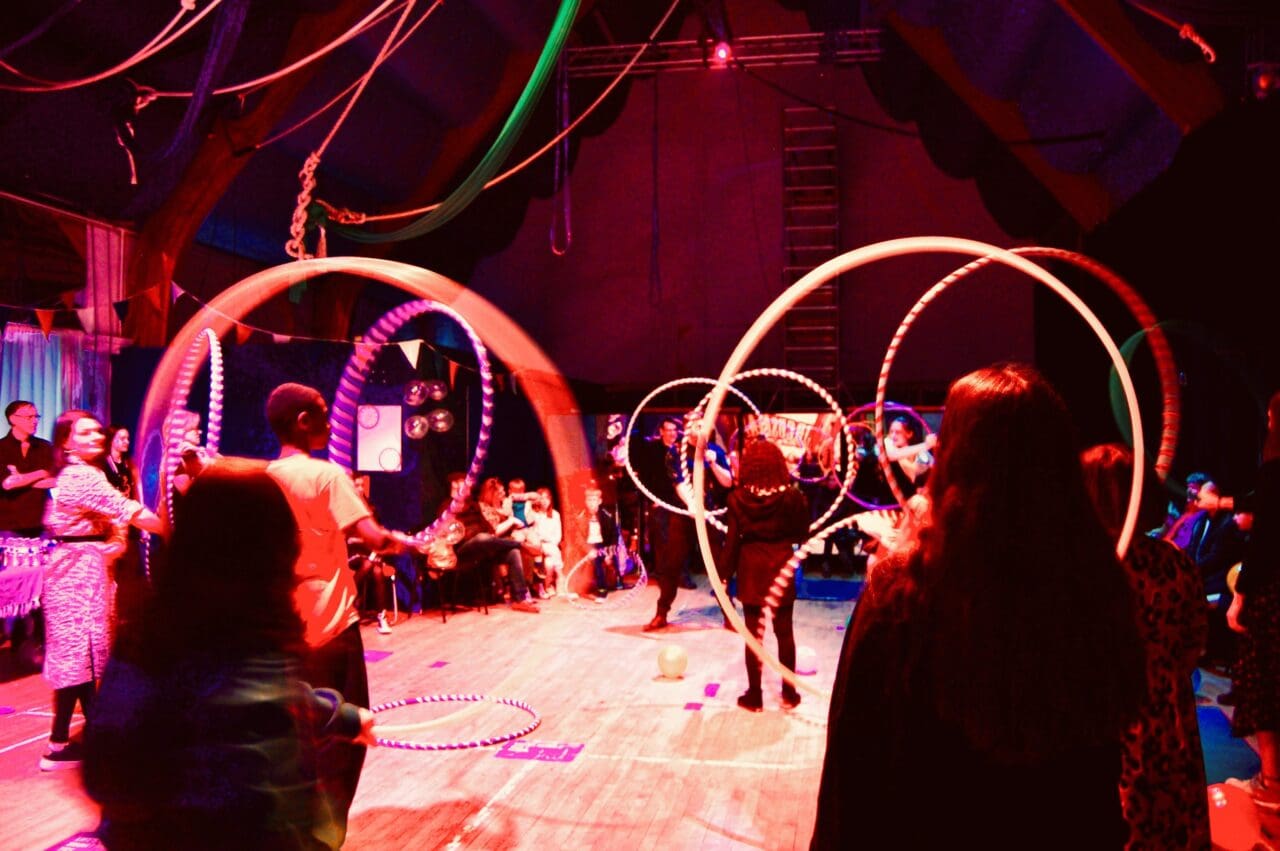 Full circus events parties run for 2 hours with up to 15 participants which can be adults, youth or a mix of both. You will work on aerial silks, trapeze, tight wire, rolling globe and lots of juggle skills. You'll learn lots of tricks and sequences, and go away feeling like a true circus performer.
Full circus party £200. To enquire about a party, please email jill@circusmash.co.uk.
You may even want to book a class with us after your taster!
"We had a fantastic party at CircusMASH for our 6 year old. The team were super helpful and friendly, all the kids had a taster of lots of different circus skills and they all loved it. Way better than the usual party alternatives. Planning to do it again next year, and I am now excited about having my own birthday party there."
Charlie Pinder
Download an invite to send out to your guests right here!
festival workshops
& festival tour shows
Come and join the commotion. Better still, be the commotion!
We offer festival workshops that can be booked to animate your space for your fete, festival or fabulously fun event.
In addition, each year we create a show with members of our youth and adult circus community and take it on tour around the West Midlands. It's crazy, it's creative, it's chaotic. But it's one of the highlights of our year because we get to share our love of circus with you.
We offer a range of corporate circus events bookings for teambuilding sessions, live branding campaigns, corporate dinners, conference performances and various tailor-made events.
Our sister company House of Mash is where you'll find all this good stuff. We put our heart and soul into every commission we take on. We'll live and breathe your brief (turning it inside out and upside down) until we've crafted the perfect performance and an exceptional experience.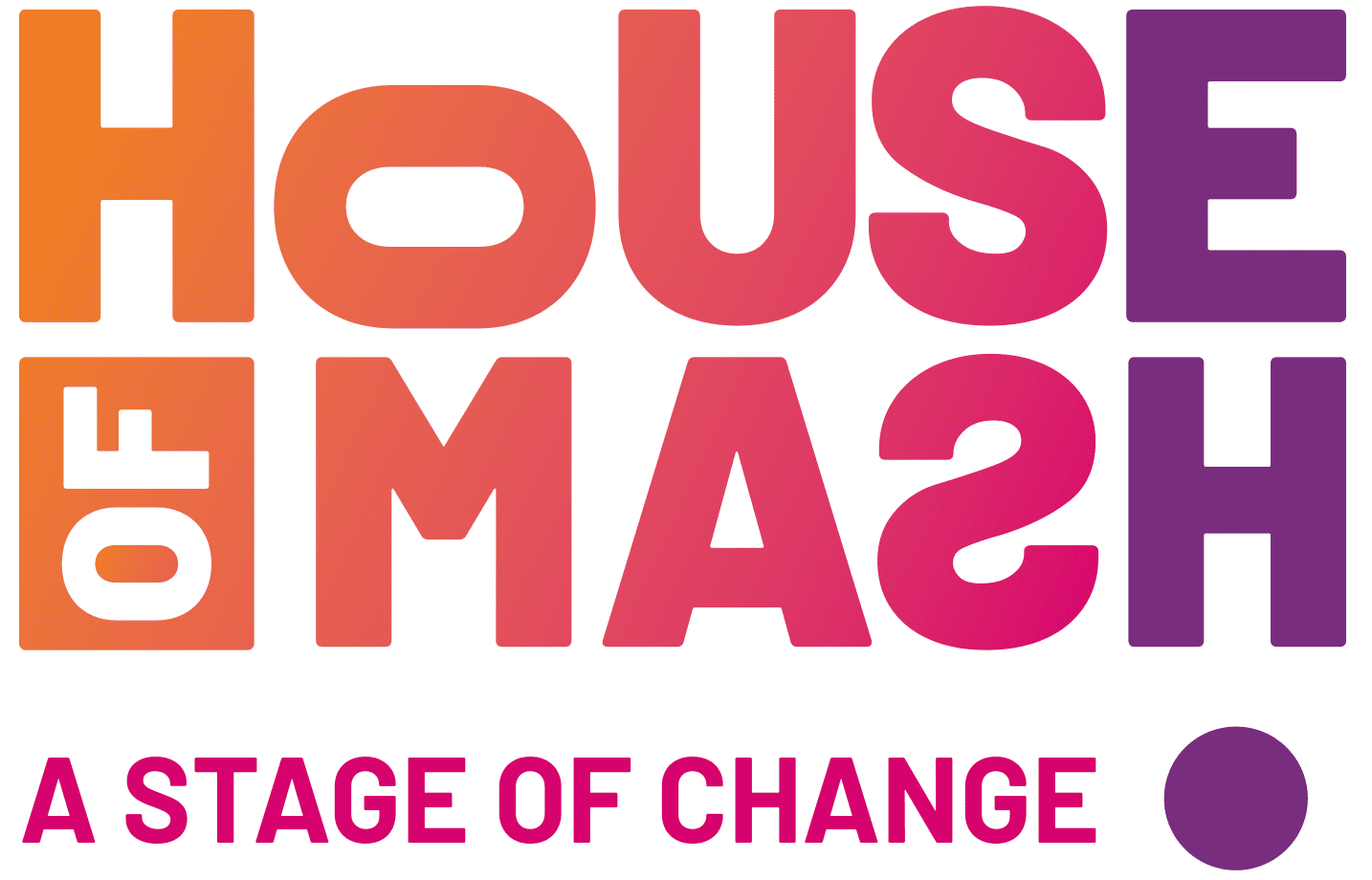 See more commissions on our YouTube channel
We're proud of the work we do and by working with us you help to develop a whole new generation of artists, entrepreneurs and innovators that will make our future the best it can be.
Below are some of the happy clients we have worked with over the last few years – we hope to add you to the list!

Circus Skills Workshops are an interactive team building activity suitable for all abilities and age ranges, making this activity perfect if you want to appeal to everyone in your team.
Participants will learn amazing new circus skills, and will strengthen the team when you head back to the office.