Hello CircusMASH Friends!
I hope your looking forward to hearing about this weeks training as its been very interesting!
---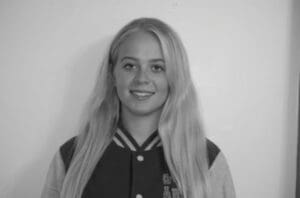 Here's what we got up to this week…
To start of the session this week we all got our training plans from last week back with feedback about our goals. Most peoples feedback were to be more specific, for example getting 52 catches, with what? How are you going to get there sort of thing.
We then moved onto our General Fitness and Aerial "bread and butter." We did some of Kat's 7 minute abs with Raquel as well as cardio and push ups , and of course aerial. "This week I can hang from aerial equipment by myself I am getting used to it" To get our brains working as well as our bodies we did some co-ordination and physical theatre games such as rhythm with sound and replacing voice with claps and stomps which was really challenging for me.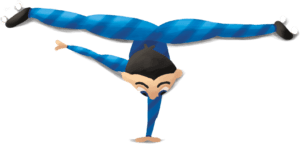 The physical theatre tasks were great fun, some of my favourites were when we were all in a circle and we had to carry on a story but it could be anything we want. We ended up with spider-man made out of curtains that shed dead ants! We also did voice warm ups which were great as we did lots of tongue twisters which was amusing to hear what actually came out of people's mouths !
"I liked being able to do these tasks , making weird movements and sounds without being judged"
For the next section of the day we were given a theme and we had to create a blind scene of just using movement, sound , voice and instruments . We stayed around the theme of liquid, curiosity or statues. My personal scene to create was "A day in the life of the Statue of Liberty" We used piano and guitar for street buskers, whistles ,paper bags to rustle to make the effect of wind etc. There was a great variety of scenes. One group had a great theme of the jungle/tribe and you could tell straight away what it was as they used tribal like sounds and they made sounds from all round the space, that travelled in everyones ears when they walked past us. This task was a great idea to get everyone thinking about the alternative types of performance and not always the obvious. When we finished this we had to think about how we could make this a visual show and how to make it more interesting, so I discovered I can play the guitar upside down in a spinning hammock!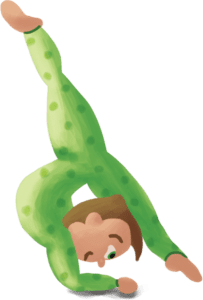 For the workshops we had Zaq and Steff in to work with us. Zaq did a critical thinking workshop with us. He made us understand what it is and how we can think in that way. For example looking at some rigging and checking if it is safe to go on , for us to protect ourselves and our safety.
We then had a task to do , we were given something to do as group 1 and 2 and we had to perform it to each other directly and see what our reactions were. I was personally very bad at it to start with but I got used to it as it went along. I had a big reaction because I did not expect the other group to come charging at me screaming! We weren't told what was happening. We also found ways to make someone feel so uncomfortable that they move backwards without you even touching them. We then had to apply this , or another scenario to a short performance with our theme of curiosity, liquid or statues.
I found Althea's group really great as all she did was simply walk forwards and questionably talked to the group which made them walk backwards by intimidation. She said "Thats a dangerous game your playing." I think this was a great workshop to get us thinking in a different way.
"I really enjoyed zaq's games, it made us get to know each other better, running up so someone and  stopping an inch away from their face."
---
To finish the day of Steff came back to give us a pilates class, she is constantly teaching us about posture, flexibility, strength and injury prevention which is so useful. "Its great to learn about how important proper mobility of the back is."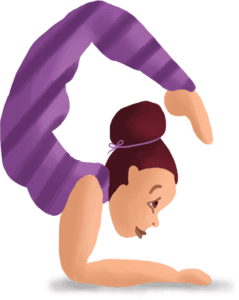 ---
Thank you for reading this week's blog! I hope you enjoyed hearing about what we have been up to. see you next week for more to read!

   
– Annie E Wilson