It's the end of 2022 already. We breathed and it was over.
2022 has been the best year for MASH.
We have had so many changes and it has felt like the first proper year back after lockdown. So I wanted to take a look back at the last 12 months and reflect.
We have met some fantastic people over the last year. Thank you to our wonderful team of coaches, leaders, performers and core staff that have given so much energy, passion and circus to everyone we have worked with this year. I couldn't be more proud of a group of people!
Let's start at the beginning and work our way through every month. This blog details our highlights of 2022, but if you would like to find out about other projects (in more detail), head over to our blog.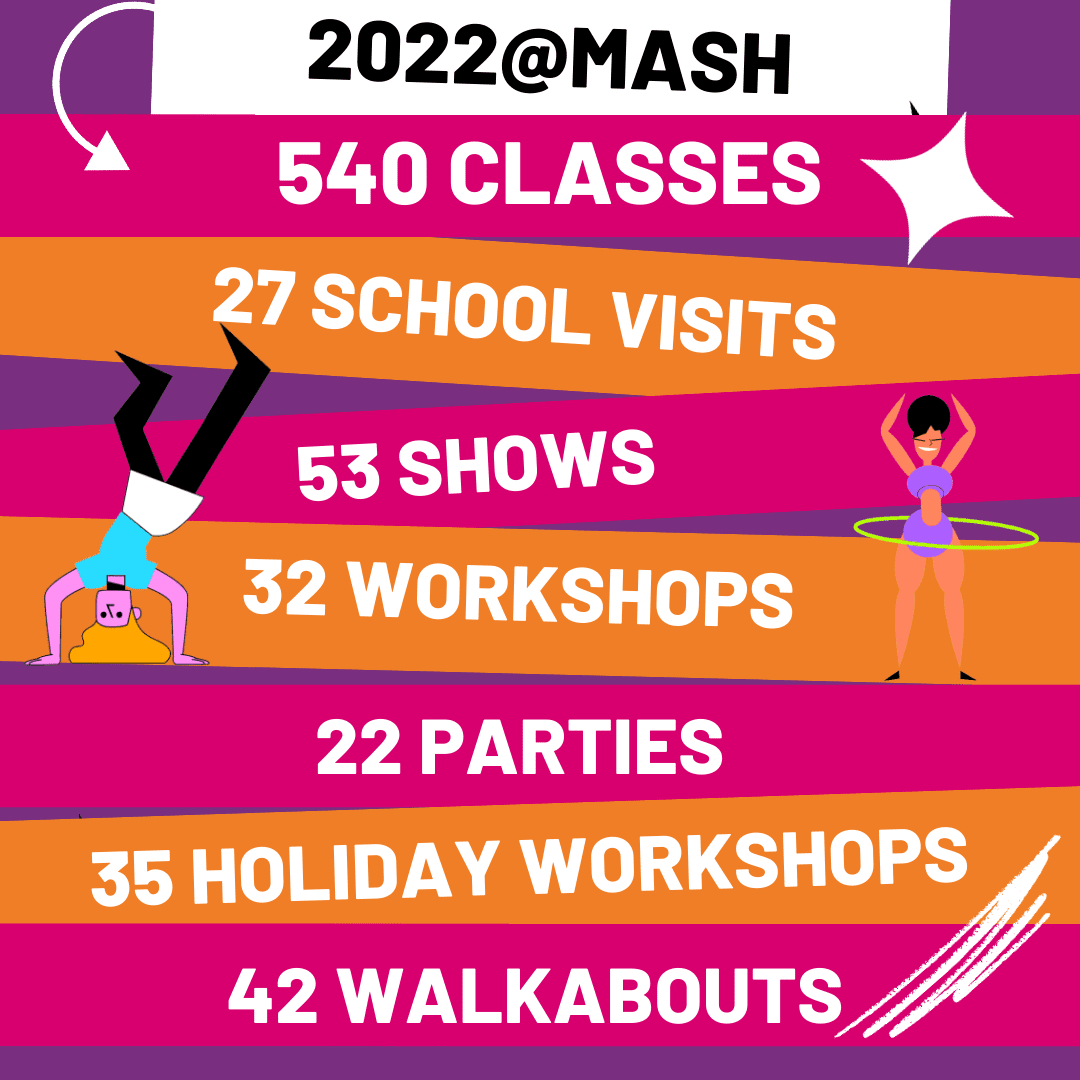 We kicked off 2022 with our Polaroid Premier. A film we started making in September 2020, lead by 16 year old Lydia White as a response to a governmental campaign that was released in 2020. Creatively shaped by Lydia, her assistant director Georgie Nott (also 16) and The Birmingham Youth Circus, I am super proud to say this short piece of performance is now in the world.
Head on over to our Polaroid blog to read more and to watch the full film.
March 2022
Shakespeare's Project
Earlier this year we embarked on a project in collaboration with Shakespeare's Birthplace Trust. We ran a series of workshops in schools across Oxford & Birmingham introducing circus to young people through Shakespeare. Two of these schools created a performance that was performed at Birmingham Library on ITV news to launch Shakespeare Week 2022.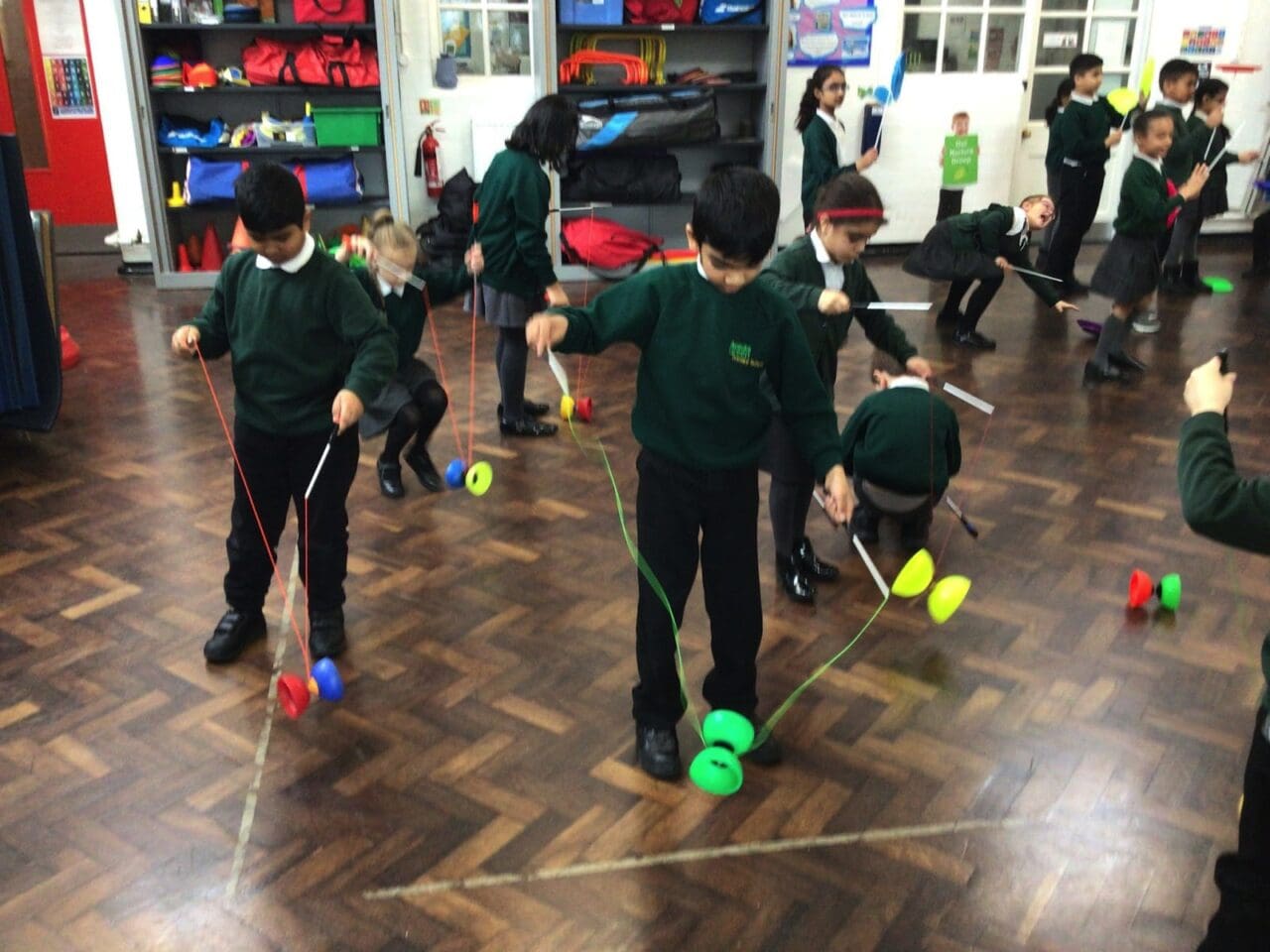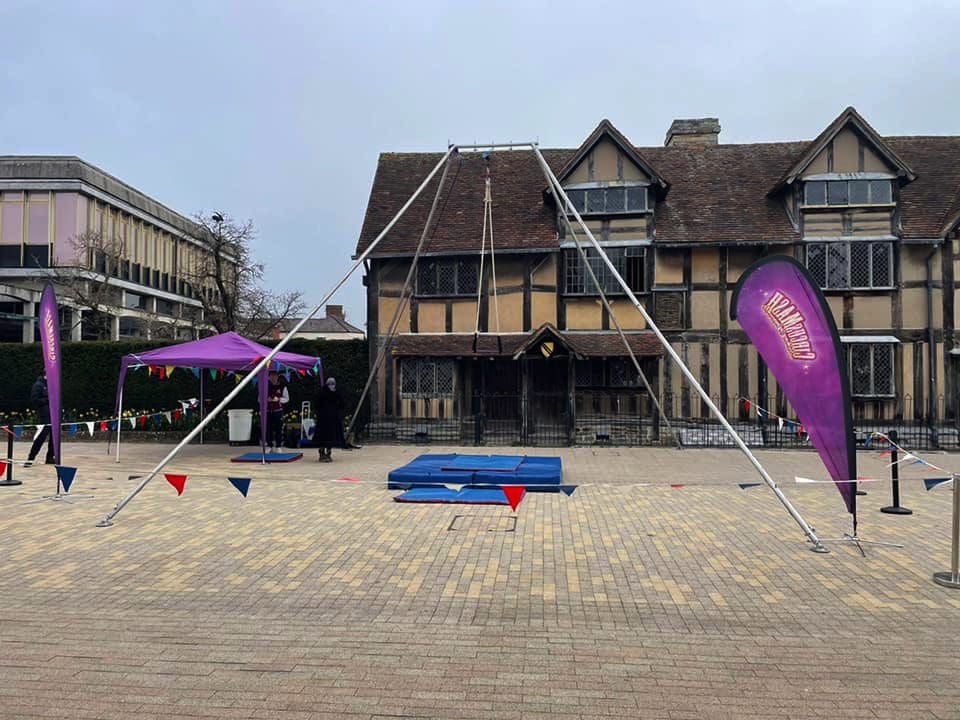 As well as this, The Birmingham Youth Circus spent a term creating a performance to be performed outside of Shakespeare's birthplace as a finale to Shakespeare week. We also ran workshops and performances at Mary Arden's house in Stratford Upon Avon. An absolutely sensational project that we thoroughly enjoyed! Thank you for being wonderful Shakespeares Trust!!
April 2022
In April we were super excited to have our biggest team building to date with a wonderful company called Thyssenkrupp through our lovely partners Clearwater Events. We took on the challenge of 250 people which we split into 12 teams to take on The CircusMASH Challenge.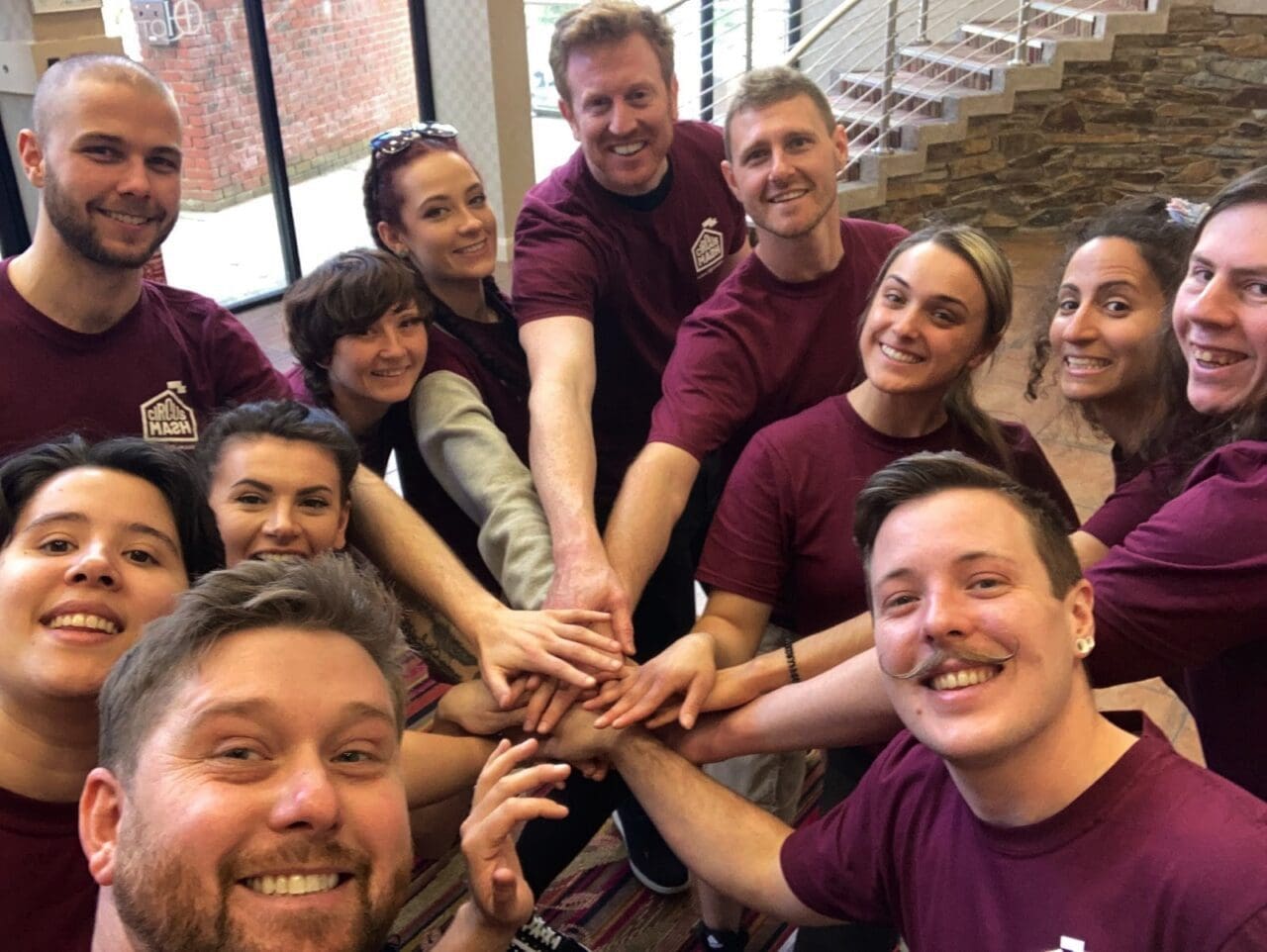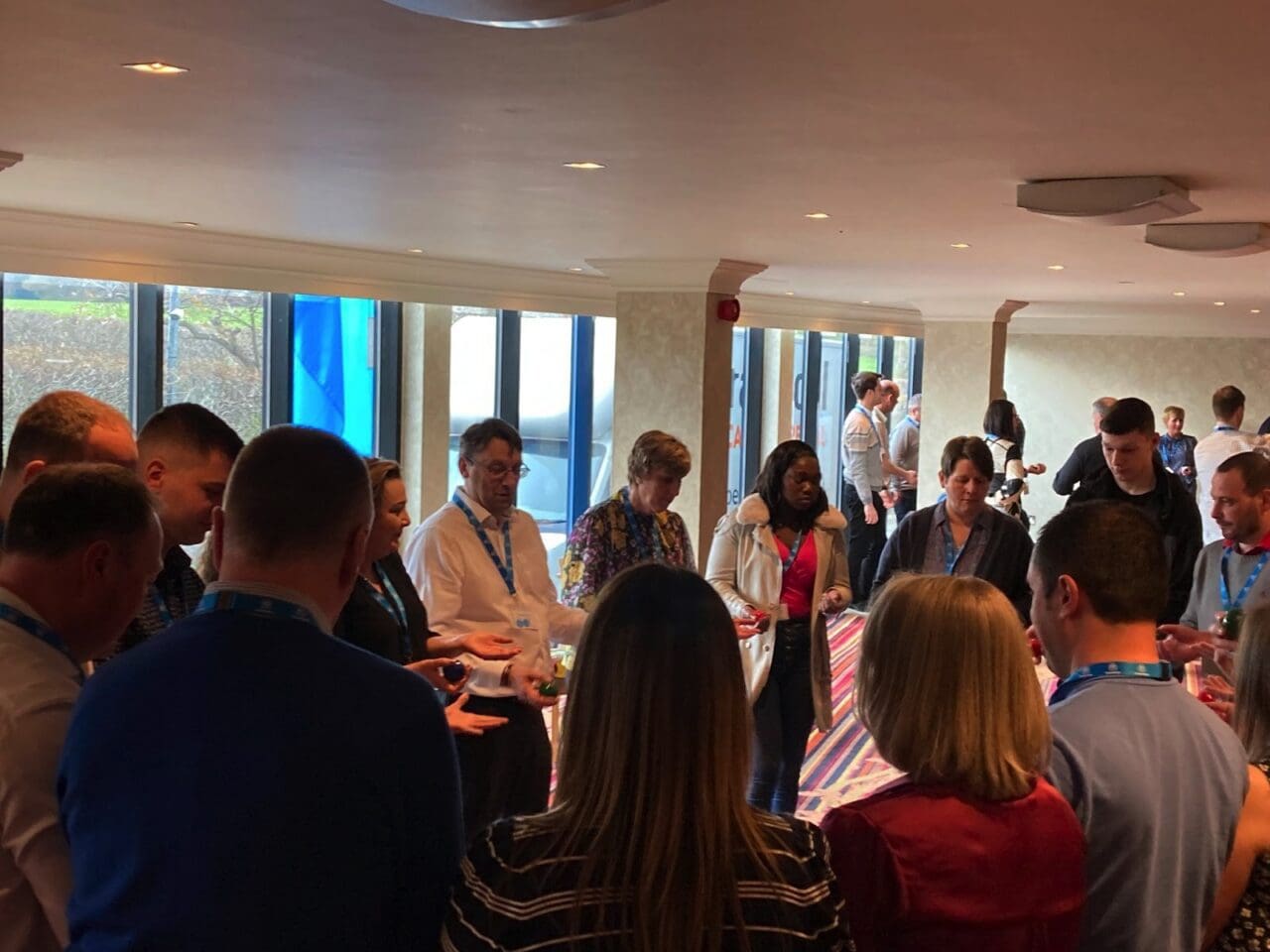 In May, we welcomed some  new performers to our House of MASH crew at an event at The Black Country Living Museum.
This was an event ran by The House of MASH for our partners at Clearwater.
It was absolutely lovely to work in such a stunning venue.
June 2022
Fox Hollies Circus
One of the very special highlights of our year was Fox Hollies Circus. 
In September, the MASH team (Charlee, Jodie, Lee, Raquel, Rhian) started working with Fox Hollies Special School in Kings Heath for 12 hours a week. Our mission was to introduce circus to the young people who had learning difficulties and/or autism. This project culminated in a show where families came along to see what the young people had learned. This video says it all…
Commonwealth Student Showcase
As the team we're gearing up for our work in July & August at the Commonwealth Games, our students put together a spectacular show. Directed by Penny Barrett, each class created an act from a country from the commonwealth. A roaring success!

What started 10 years ago as a small workshop under a tree has turned into the biggest circus celebration. This year we invited other circus spaces in Birmingham to join us at CoCoMAD Festival to spread the circus love. FPS Fitness, Jewells Academy & RoguePlay Theatre (WMCC)  performed with their students. Like every year we kicked off with the Opening Ceremony and was very excited to have BDS Dance Studios perform alongside the MASH teachers and students for a spectacular opening.
Midsummer Carnival @ Warwick Castle
30 Shows over 30 days at Warwick Castle. What an honor and pleasure to have performed in such a historic venue. Nate Ballew, Raquel San Gregorio, Gaby Songui & Charlee Oakton took the role of Jester for the summer, entertaining crowds and bringing to life Queen Elizabeth I and her enterages Jester.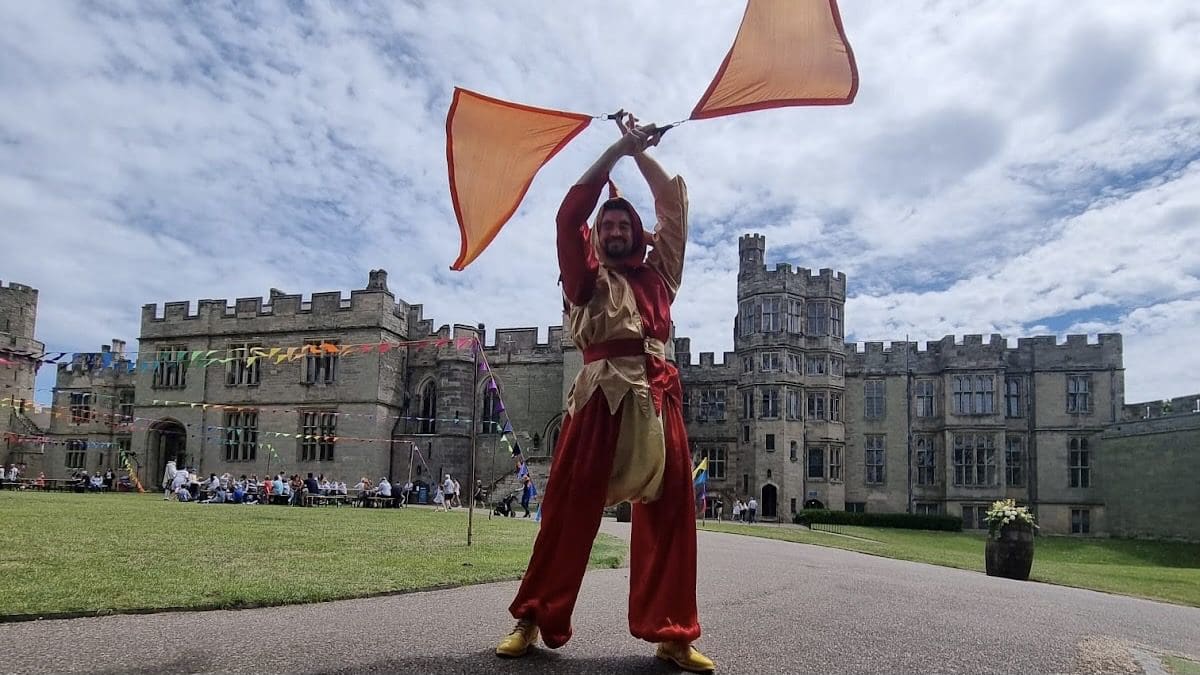 AUGUST 2022
CommonWealth Games 2022
It goes without saying The Commonwealth Games was the biggest event of the year.
We were lucky enough to have 28 performers wandering around every venue, every day across Birmingham (and London) for this monumental event.
We're so grateful to have had this opportunity.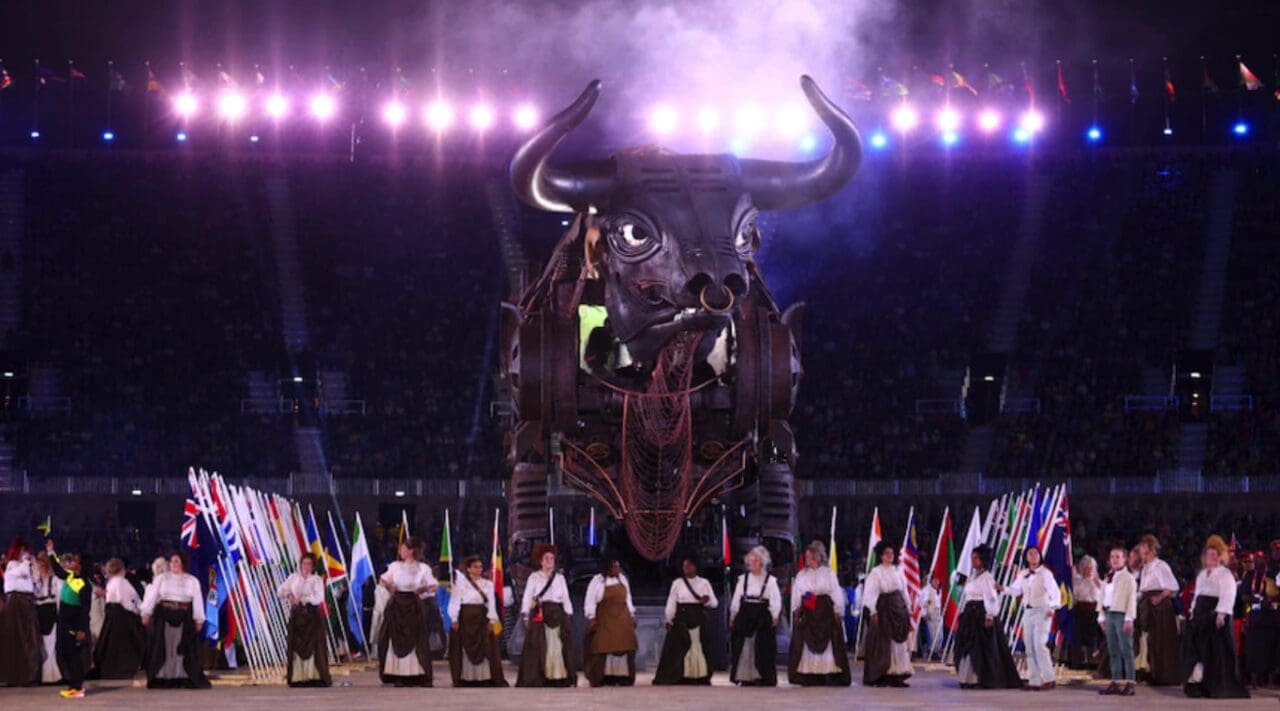 SEPTEMBER 2022
Meriden Adventure Playground
This was a project that was meant to happen in 2020, but got postponed and we were so thrilled to see it come to fruition this year. Ourselves, Pete Duncan and Meriden Adventure Playground secured funding to train up youth workers to deliver circus workshops at a very (very very) cool adventure playground in Birmingham. 
We spent 2 days training the youth workers, four days on site with youth workers and young people and ran a community funday for National Play Day. Andy, Rhian & Raquel lead the training with Pete and we were so happy to meet such lovely people. Long may this partnership continue!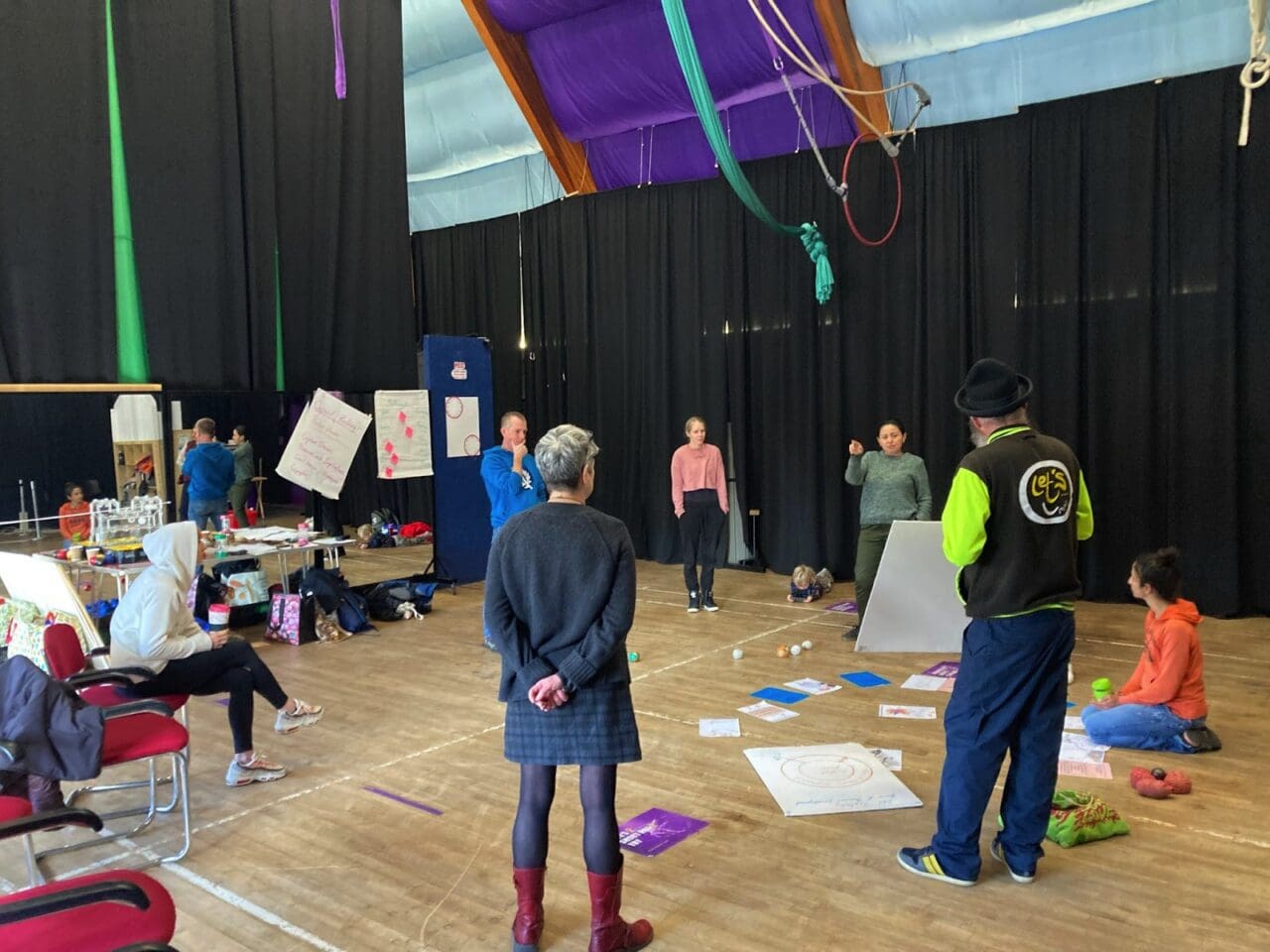 OCTOBER 2022
The Old Crown turns 654 Years Old
This year we lost Queen Elizabeth II. I've never been much of a royalist but when she passed, I felt a huge sadness, much like I lost my own nan. At the time I had been doing a lot of research into the oldest pub in Birmingham, digging into the royal presence and learned that Queen Elizabeth I spent some time at this pub during her reign. Offered great stimulus for creation.
We created a wire walk spectacular above the pub garden with a very talented Ellis Grover, Simeon Graham and CiCi Howells.
Our show came during the period of mourning for Queen Elizabth II and unlike other events that were canceled, this one went ahead and felt like a celebration of life.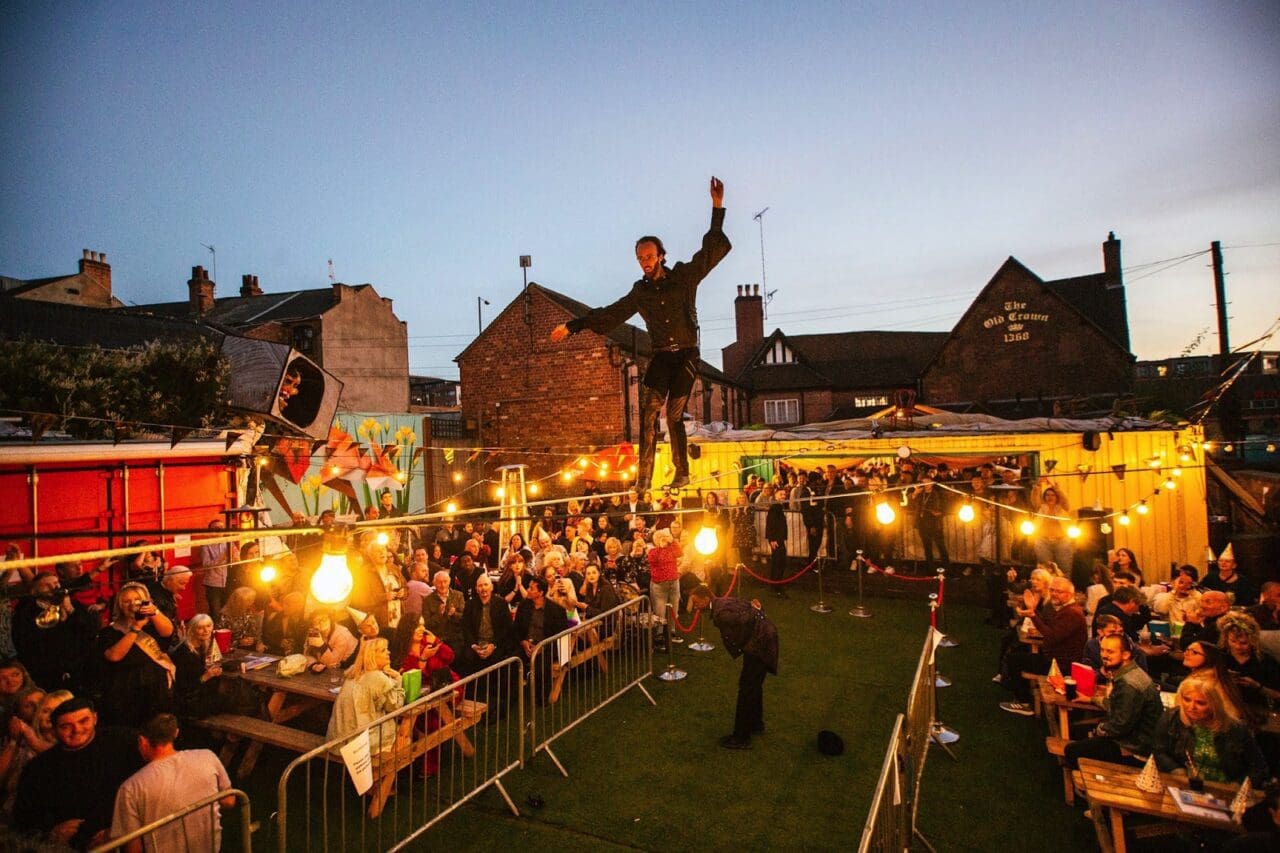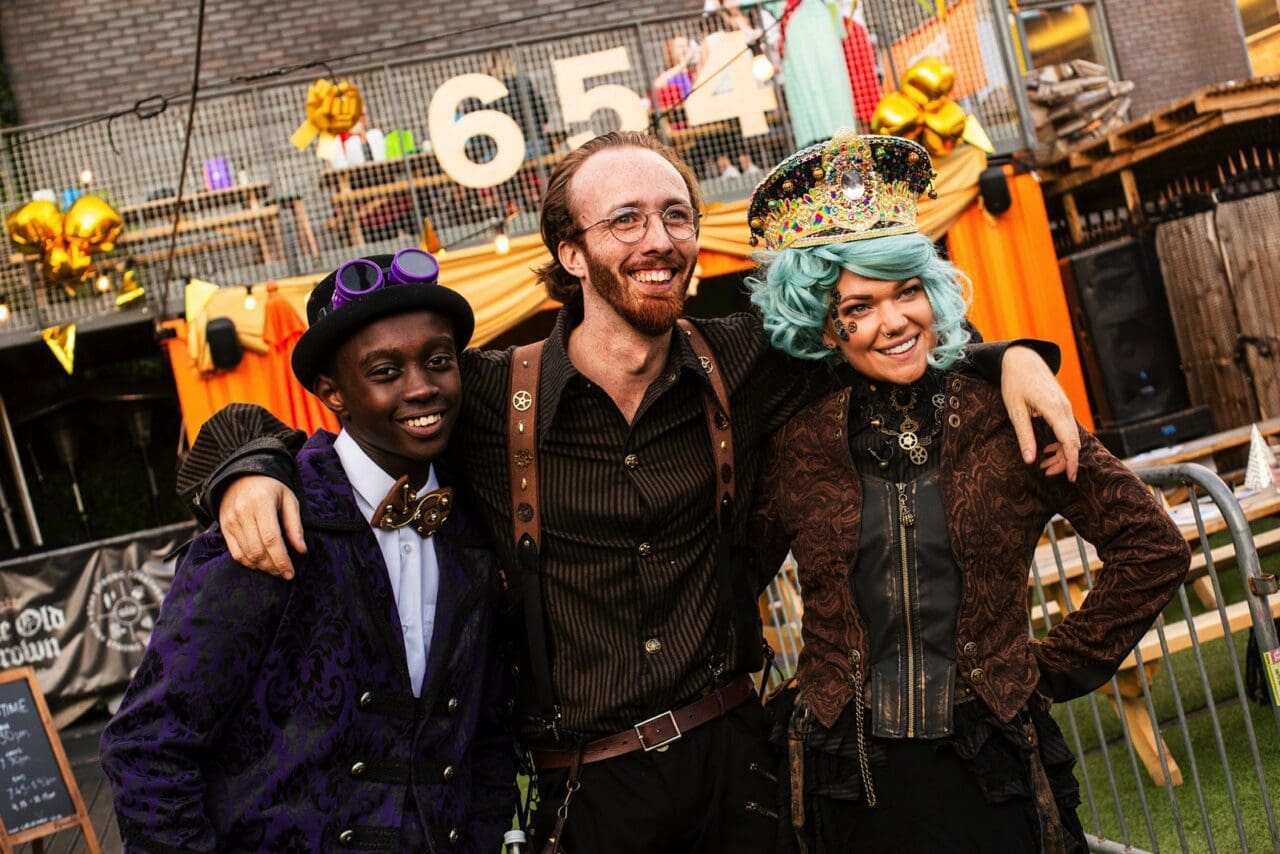 Birmingham was a very different place when  Queen Elizabeth  II  came to the throne. I couldn't help but think about all of the positive changes over the years, and feel gratitude towards how far we have come and how much more of an equal society we live in. Yes, there is a long way to go for the world, but right now a recognition of gratitude is felt. I can't quite shake the feeling that those old walls, and the old stories that The Old Crown gave me. RIP Your Majesty.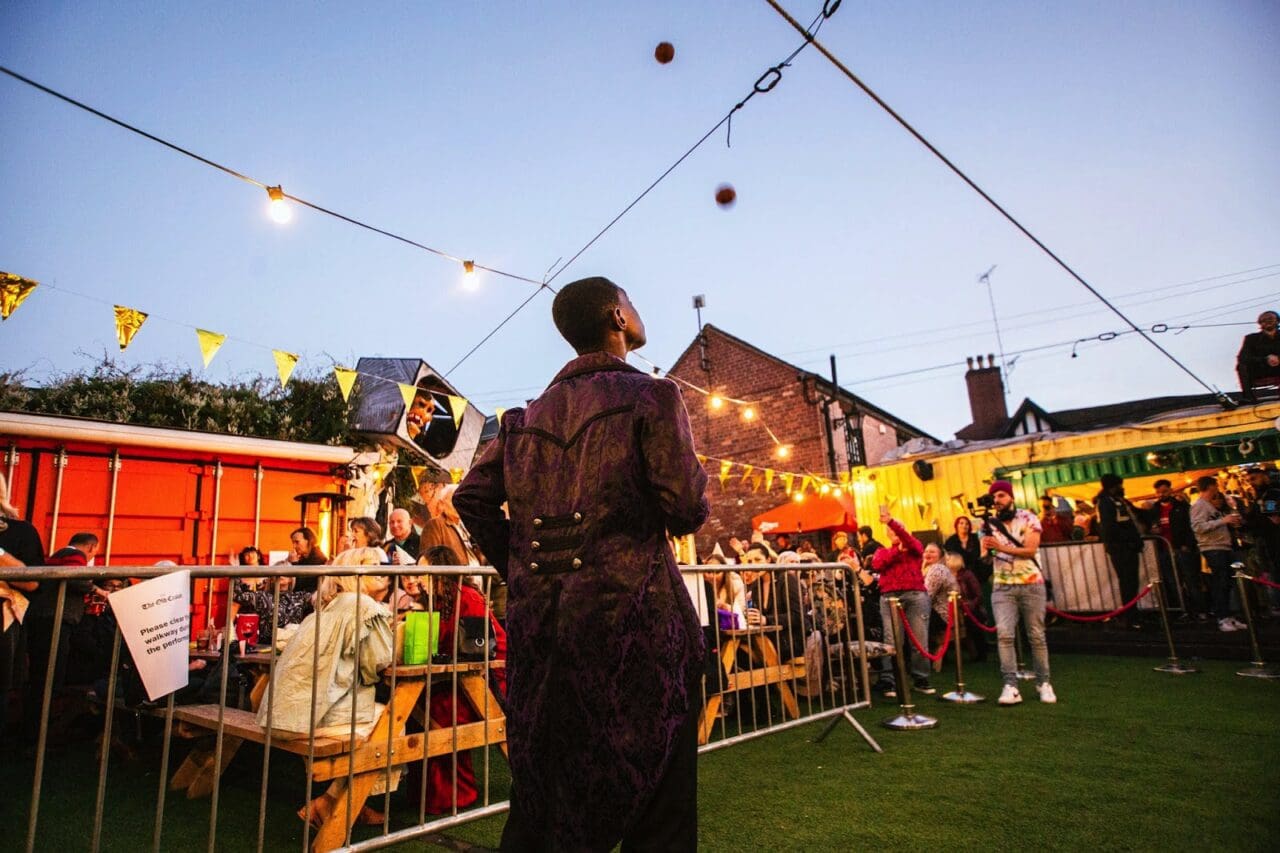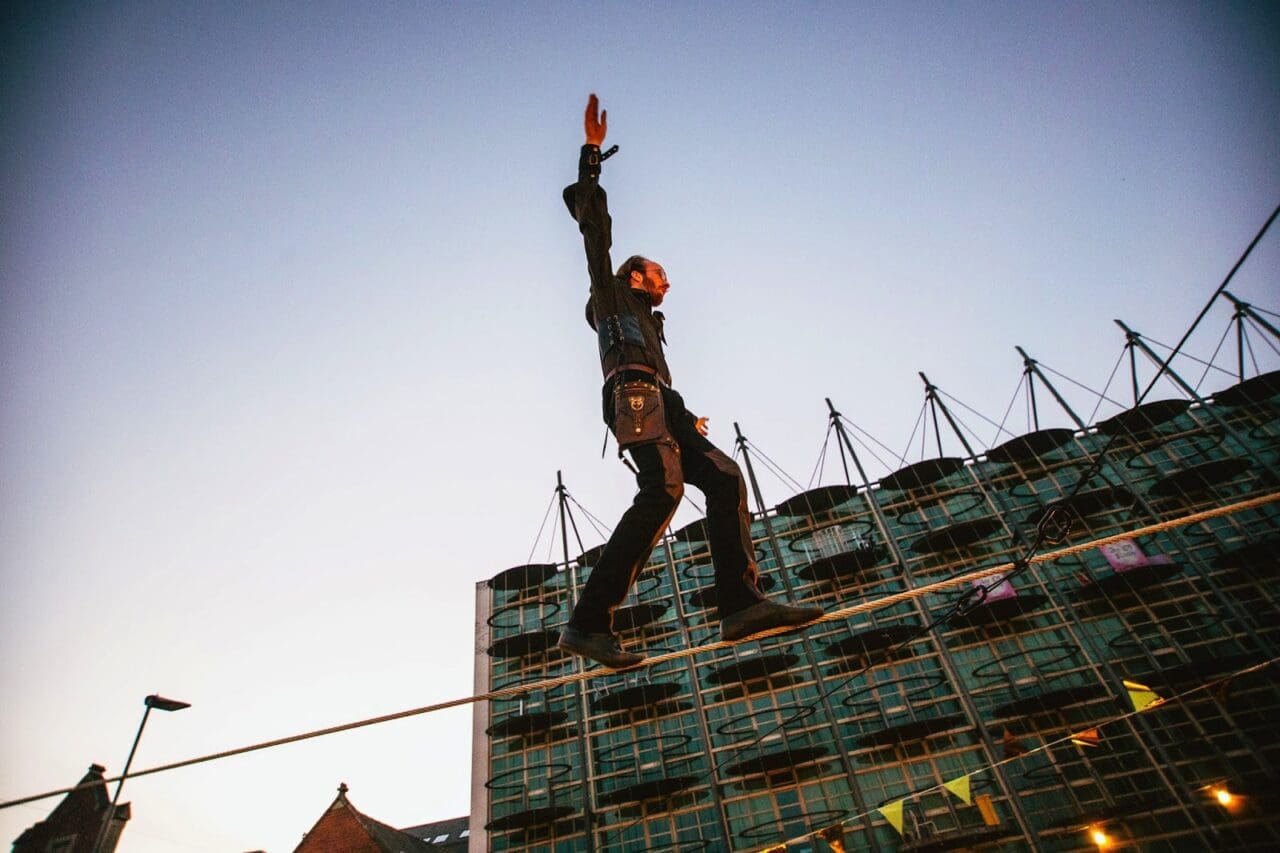 NOVEMBER & DECEMBER 2022
Community Curtain Raiser
On the first weekend of December, 85 students performed in our Curtain Raiser for the Dream Circus Cabaret. Each year I am stunned by the level of quality performance we create, but this year by far every young person and adult shone so bright and created something so magical. I am soooo proud of you all and it was the perfect perrrrfect PERFECT curtain raiser for our new professional show Dream Circus Cabaret.
Dream Circus Cabaret
Dream Circus Cabaret. I have always wanted to make a musical, and although Dream Circus Cabaret is not yet a musical it is destined to be… it is well on it's way.
It was more successful than we ever could have imagined. Rave 5 star reviews and a wicked cast.
Read & watch more on our Dream Cabaret Blog here.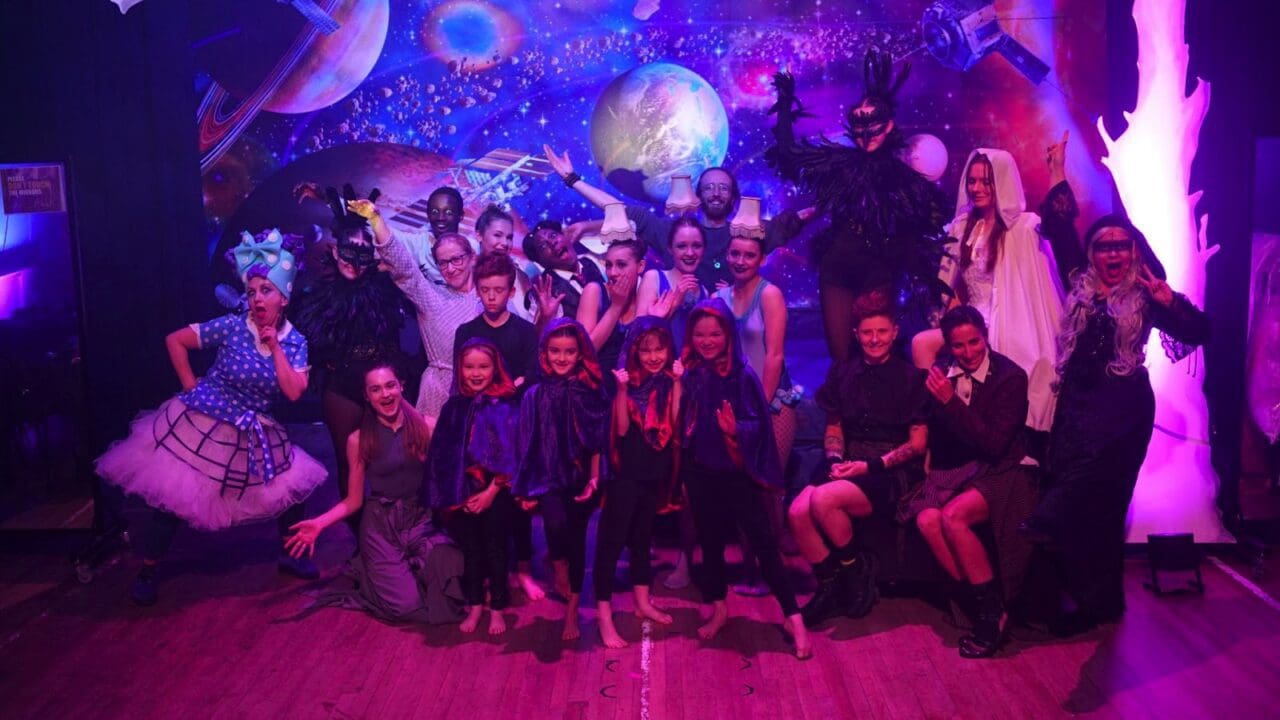 "CircusMash Dream Cabaret was simply amazing! The choreography, the talented performers, the jaw-dropping skills, the music, lights and atmosphere were superb. Much as this show deserved a much bigger stage and venue I felt privileged to experience it as such an intimate venue. Three performances is nowhere near enough. This show should tour!"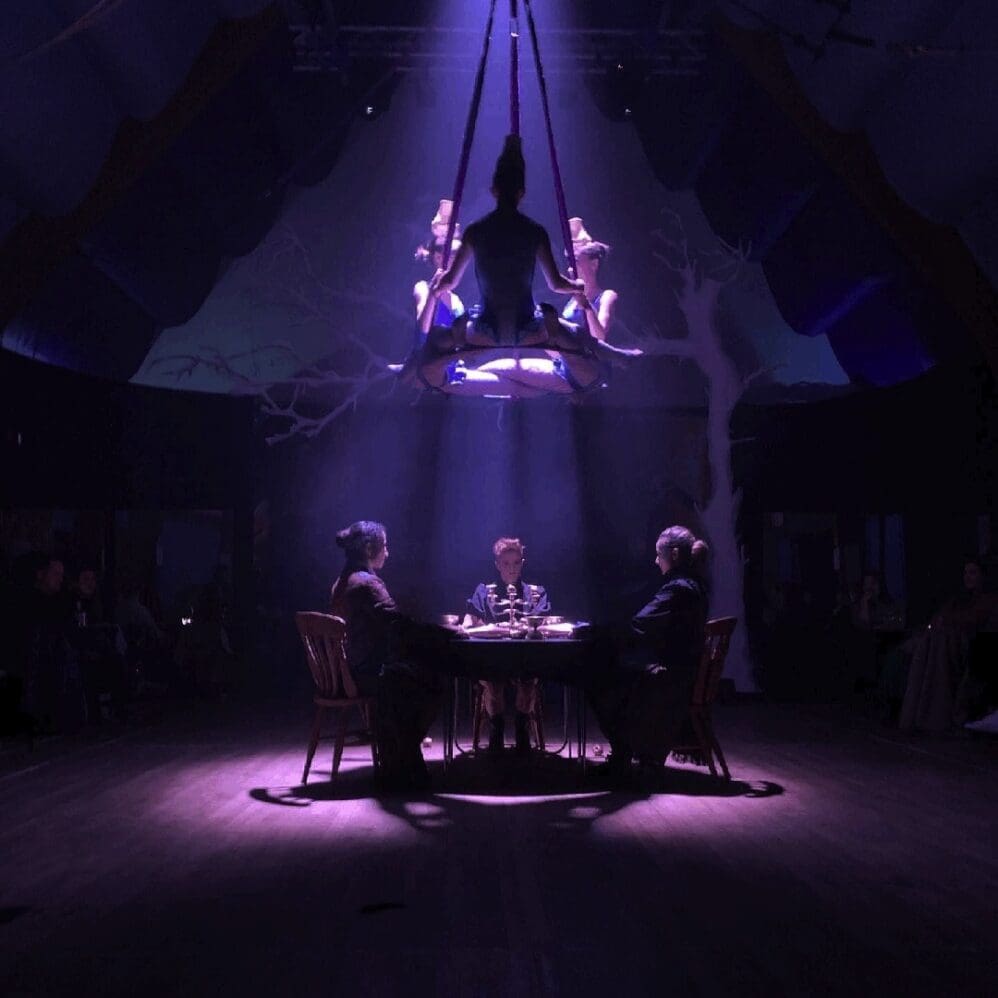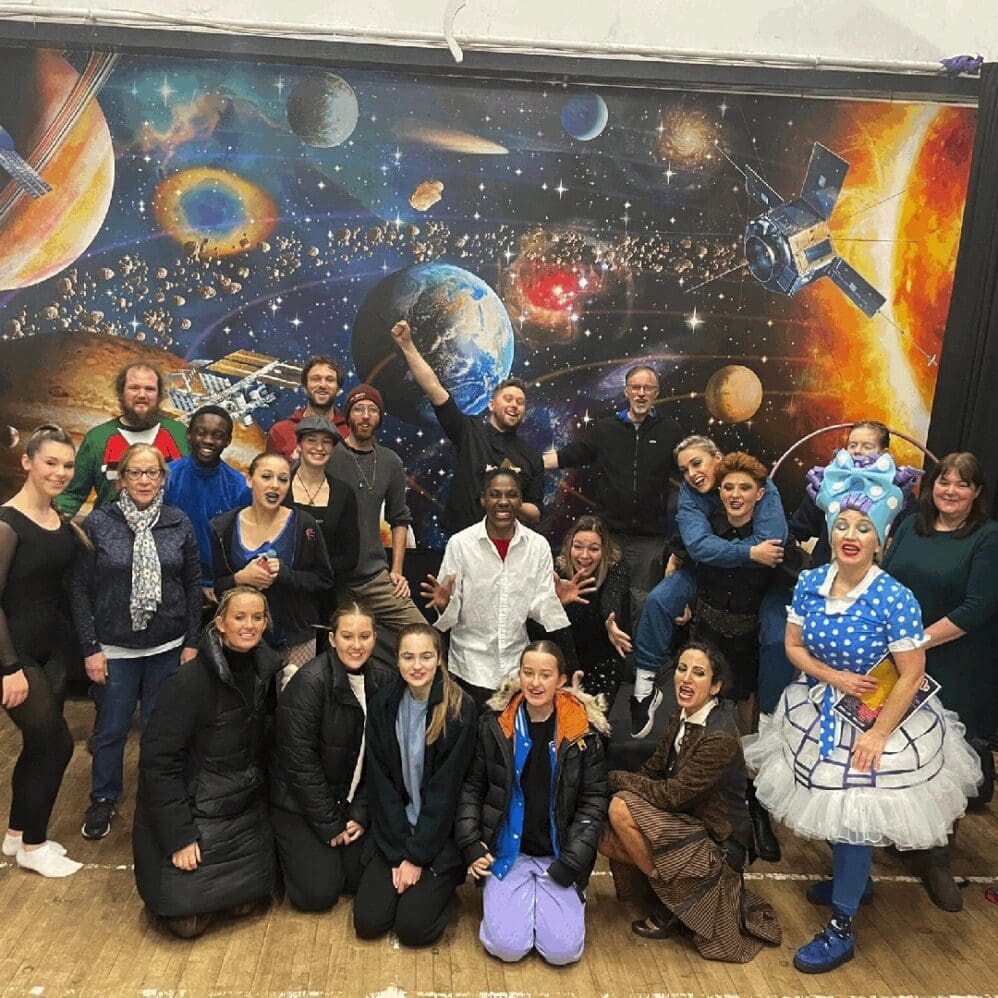 Our Team, our winter do & goodbye until 2023!
It's always hard to define our team, because our community is our family, and everyone chips in, helps out and keeps the wheels turning. This core delivery team are the most wonderful group of circus people I know. Thank you for all of your energy, patience, love and enthusiasm you have given to everything this year.
This year we met lots of new performers and creatives that are joining the MASH train to our future. Welcome to you all and I can't wait to see what 2023 has in store for us all.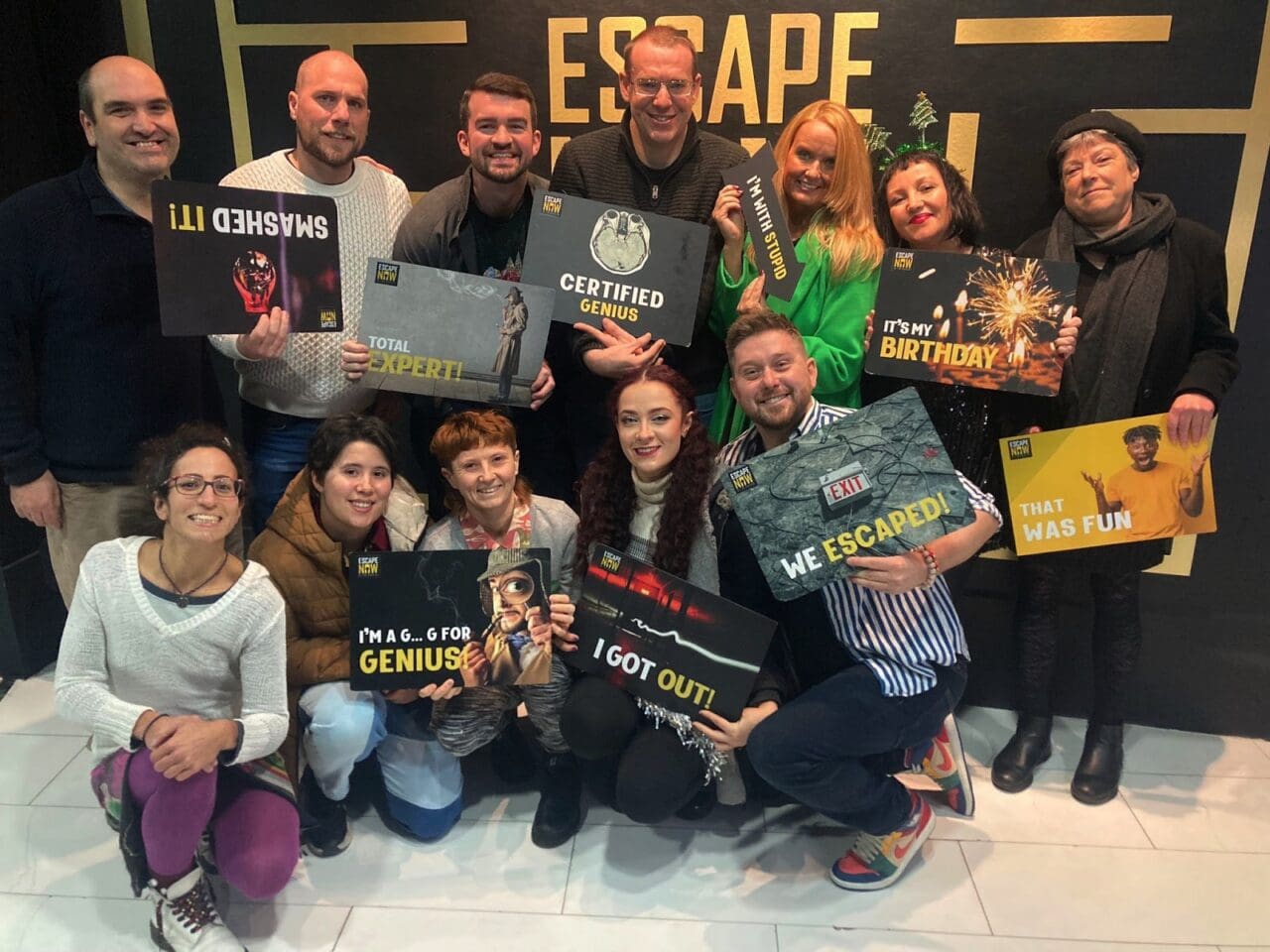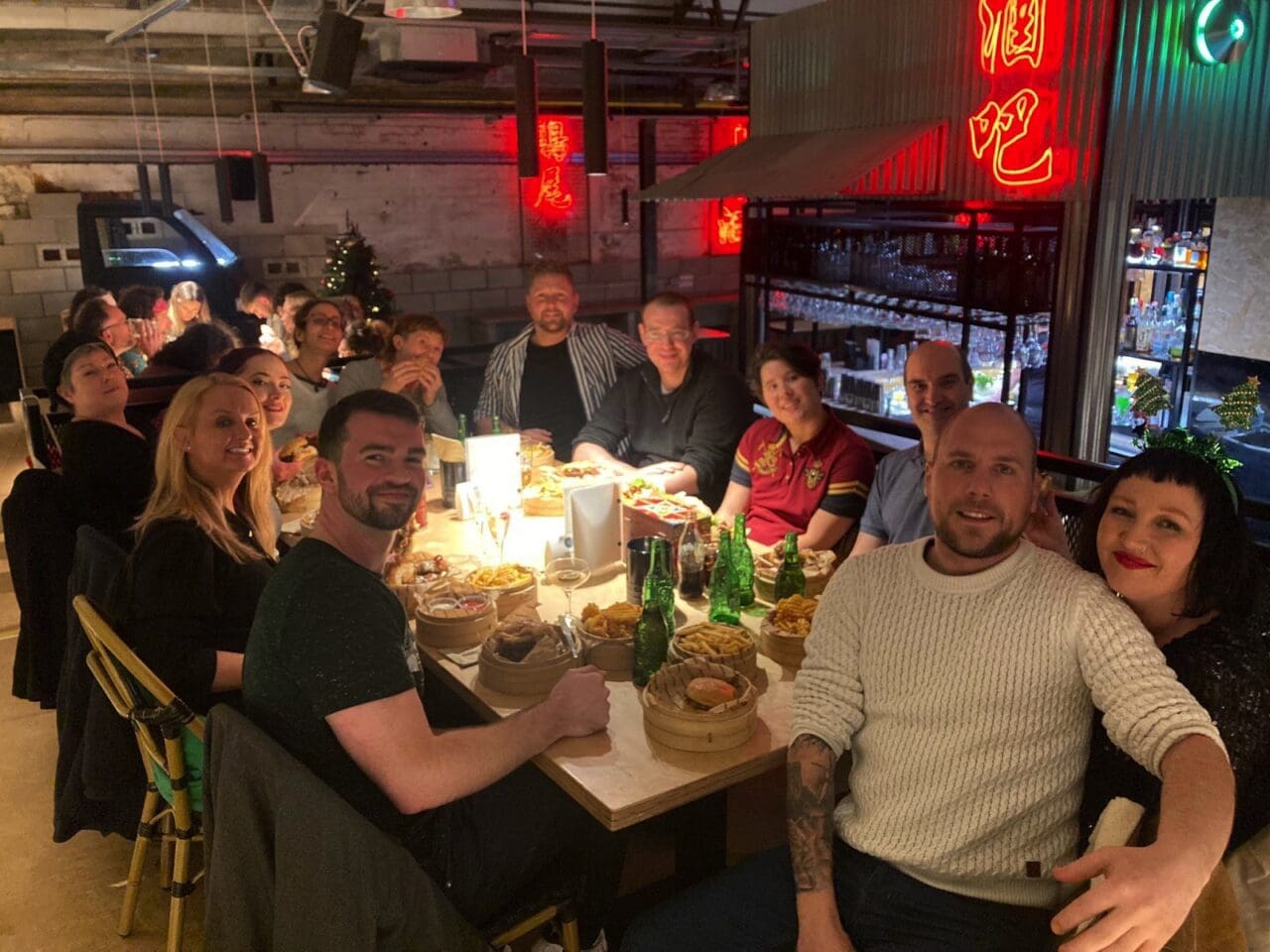 The do…
This year the requirement was to meet at 5pm for a starter shot of tequila in Digbeth. We split into teams and took on escape rooms at Escape Now and headed to HanBao for an amazing burger. We then headed to Birdies bar in Digbeth, those that could take more alcohol went onto Jukeboxers Duelling Piano Bar and then for those that didn't get in until the early hours, went onto Missing. Amazing night out, lots of new memories built! I love you team!! 
Like every year, we sign off with the same message. Here is Kelly Casey playing Patsy Mash at the finale of 2022's Dream Cabaret teaching the world the most important important lesson of all… Have a lovely Christmas & sMASHing New Year.